Quantify is an experienced partner in health economics, outcomes research, real-world evidence and market access. Our goal is to continuously deliver high quality services, combining our scientific and quantitative skills with a solution-oriented mindset and business focus. We have our roots in academia with a broad competence in value strategy, modeling, evidence generation, biostatistics, study design and analysis.
Through extensive experience within both the governmental and private sectors, we have acquired a dynamic and efficient work model, putting emphasis on communication and finding tailored solutions to fit our clients' needs.
Jenny Wiberg
We hope that you did not miss our contribution to the multi-country CEA regarding COPD (Chronic Obstructive Pulmonary Disease) during ISPOR. Click here to see the full poster.
[…]
Jenny Wiberg
We are happy to announce that Quantify's Trolle Jacobson and Thomas Fast has presented Q-PARK, one of our research platforms at ISPOR. With Q-PARK, it is possible to analyze switches and HCRU for patients with […]
Jenny Wiberg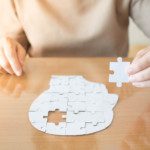 A new systematic literature review on patient quality of life in Alzheimer's disease is now published. The study was co-authored by Anders Gustavsson and is part of […]