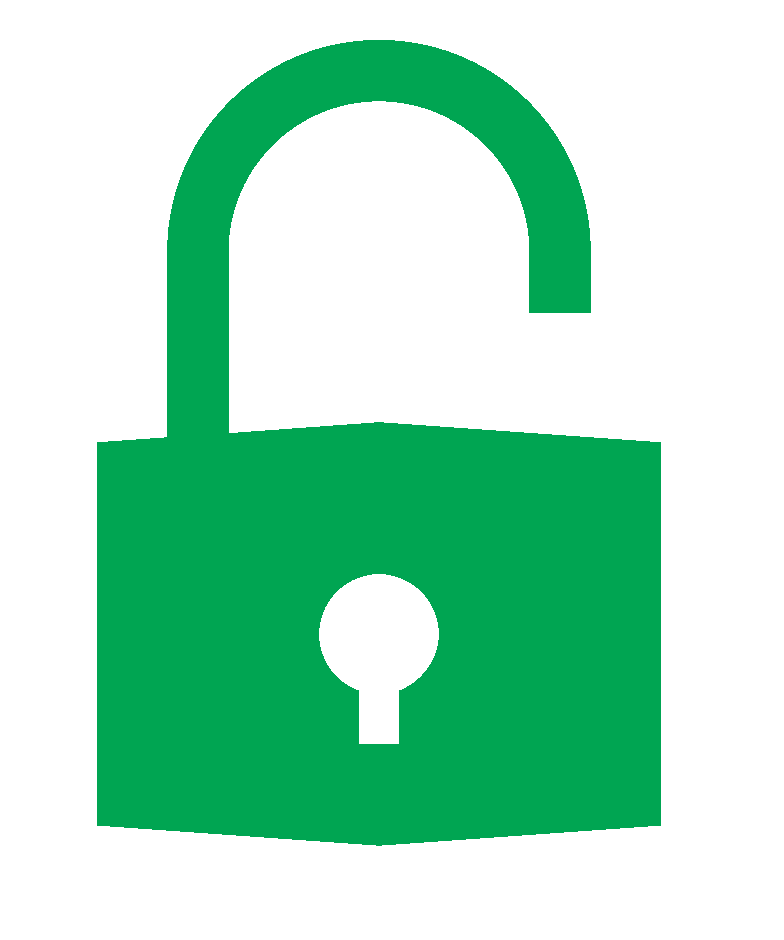 Quantify's free, generic, cost-effectiveness model is adaptable to various indications and interventions It is fit for purpose in providing early cost-effectiveness analysis of oncology products and for validation of existing assessments.
Quantify has developed a simple, flexible, and transparent cost-effectiveness model for oncology to be used in early-stage
commercialization planning across a variety of indications, with simple data input requirements. Validation with P&R authority and pharmaceutical industry representatives is ongoing. A base version of the model is available to interested parties at no cost.
Interested? Email us at info@quantifyresearch.com
More information can be found here:
Partitioned-survival cost-effectiveness model with the health states 'progression-free survival', 'progressed disease' and 'death'
Software: Microsoft Excel®
Cycle length: one month
Time horizon: up to 20 years
Model outcomes include life-years gained, quality-adjusted life-years gained and total costs. Outcomes are presented stratified by health state.
Inputs include structural settings (currency, time horizon, discount rate), costs (drug acquisition, administration, health care resource use, adverse events) and utility (health states, adverse events).
There are several options for including efficacy data in the model:

Enter Kaplan-Meier data for progression-free and overall survival for both intervention and comparator, automatically fitted with exponential and Weibull parametric curves to extrapolate survival beyond trial duration.
Use a hazard ratio to model differences relative to the intervention or one comparator.
Enter fitted parametric curves.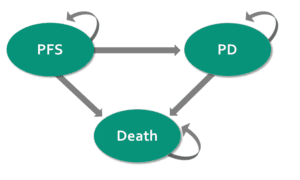 Model states
PFS: Progression-free survival
PD: Progressed disease
We can adapt the model to your needs
Examples of additional features and adjustments:
Probabilistic sensitivity analysis (PSA)

Cost-effectiveness acceptability curve (CEAC)

Deterministic or one-way sensitivity analysis including tornado diagram

Value of information

Advanced modelling methods, such as mixture cure modelling
Terms and conditions for the use of the Generic Oncology Model
This application ("Generic Oncology Model" or "Model"), programming, interfaces, and content are owned by Quantify Research AB, corporate identification number 556846-4589 ("Quantify Research"), and is subject to Swedish, EU and international intellectual property rights and laws.
By using the Generic Oncology Model, you acknowledge and agree to these terms and conditions, you furthermore acknowledge and agree that Quantify Research shall not be responsible or liable, directly or indirectly, for any damage or loss caused or alleged to be caused by or in connection with use of or reliance on any content in or provided by the Generic Oncology Model.
You are free to use, copy and distribute the Model internally within your organisation (the "User"), and modify the Generic Oncology Model. The User may not sell or distribute the Model, any modified version of the Model, code or results derived from the Model to any third parties.
The Generic Oncology Model is not adapted to a specific indication or treatment. It is not appropriate to use the Model as it is for purposes of publication, pricing or reimbursement. Individual Users must adapt the model with data relevant to their specific decision problem.
Quantify Research does not take any responsibility for the accuracy, completeness or reliability of the Model or any information derived from the Model. Any user is responsible for verifying the functionality and information related to inputs and/or outputs of the Model.
Quantify Research does not guarantee or take any responsibility for any malware or other harmful code or program that may be associated with the Model.
In any type of presentation of the Model or results derived from the Model, Quantify Research shall be acknowledged as the developer of the Model. Quantify Research branding and contact information must not be removed.
These terms and conditions and the use of the Model shall be governed by and construed in accordance with Swedish law. Any dispute or claim arising out of or in connection with the interpretation of these terms and conditions or any disputes derived or related to the use of the Model or these terms and conditions, shall be decided by the Swedish courts, with Stockholm District Court as exclusive first instance.
Any comments and bug reports should be sent to: info@quantifyresearch.com
Quantify reserves the right to deny access to the model.