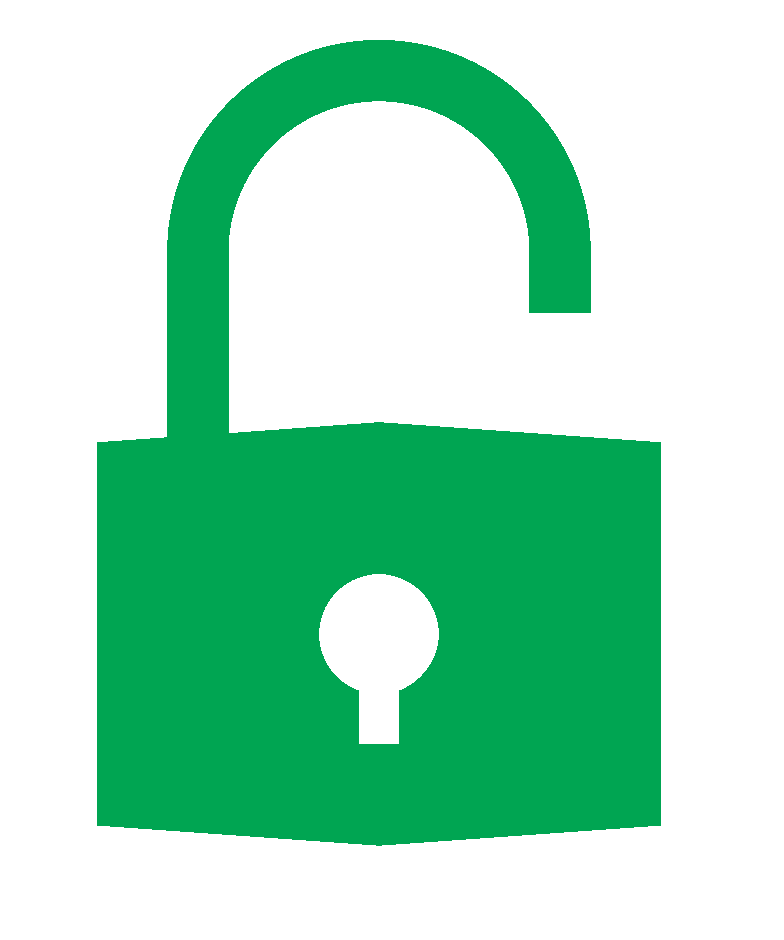 Quantify's free, generic, cost-effectiveness model is adaptable to various indications and interventions. It is fit for purpose in providing early cost-effectiveness analysis of oncology products and for validation of existing assessments.
Quantify has developed a simple, flexible, and transparent cost-effectiveness model for oncology to be used in early-stage
commercialization planning across a variety of indications, with simple data input requirements. Validation with P&R authority and pharmaceutical industry representatives is ongoing. A base version of the model is available to interested parties at no cost.
Interested? Email us at info@quantifyresearch.com
More information can be found here:
Partitioned-survival cost-effectiveness model with the health states 'progression-free survival', 'progressed disease' and 'death'
Software: Microsoft Excel®
Cycle length: one month
Time horizon: up to 20 years
Model outcomes include life-years gained, quality-adjusted life-years gained and total costs. Outcomes are presented stratified by health state.
Inputs include structural settings (currency, time horizon, discount rate), costs (drug acquisition, administration, health care resource use, adverse events) and utility (health states, adverse events).
There are several options for including efficacy data in the model:

Enter Kaplan-Meier data for progression-free and overall survival for both intervention and comparator, automatically fitted with exponential and Weibull parametric curves to extrapolate survival beyond trial duration.
Use a hazard ratio to model differences relative to the intervention or one comparator.
Enter fitted parametric curves.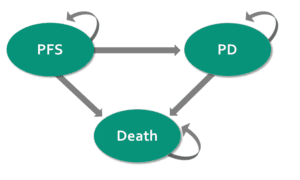 Model states
PFS: Progression-free survival
PD: Progressed disease
We can adapt the model to your needs
Examples of additional features and adjustments:
Probabilistic sensitivity analysis (PSA)

Cost-effectiveness acceptability curve (CEAC)

Deterministic or one-way sensitivity analysis including tornado diagram

Value of information

Advanced modelling methods, such as mixture cure modelling