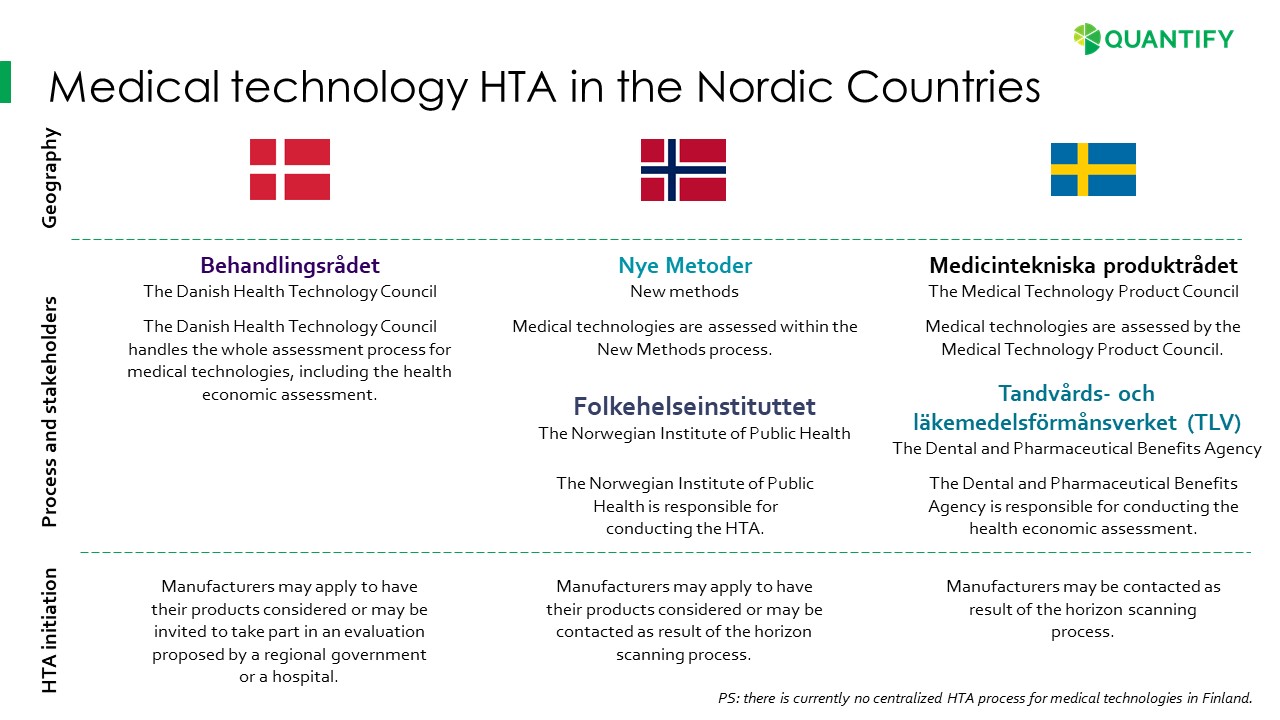 Health-economic assessment of medical technologies is a headache for many med-tech companies. But it is required more and more, especially in the Nordic countries. And if successful, it provides better access. We have been following the changes and have summarized the different Nordic stakeholders and processes for you below.
Quantify has considerable experience in developing economic models, gaining market access, and providing strategic advice for medical devices. Reach out to Rosa Lauppe, Head of our Modelling, Access and Strategy unit, or check out our website to find out more about how we can support you
https://lnkd.in/ggB56jsy
.
Follow us to be the first to read our upcoming article describing the dos and don'ts when it comes to the HTA submission for your med-tech product in the Nordic countries.